PTT-Mixed Martial Arts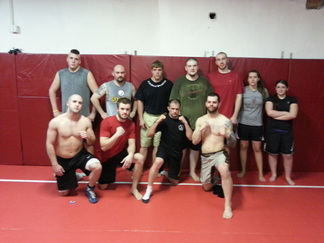 Team PTT
Personal Training Tactics offers the area's most complete Mixed Martial Arts system. We cover every aspect of the game from standing to the ground. In the MMA class you will learn Boxing, Kickboxing, Grappling, Wrestling, and how to blend them all together to prepare you for the cage or street. The MMA classes are 2 hours long, and with years of trial and error I have found that 2 hour classes help students learn the material better. It gives each student time to lean the information, drill it, and then apply it all in the same class. With shorter classes there is not enough time to apply what you have learned, making it easier to forget some important details. The important details can make the difference between winning and losing. Personal Training Tactics can accommodate anyone from beginner to advanced and we take our time to make sure each student is prepared before they enter the cage to compete.







---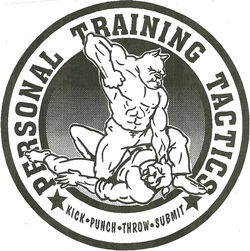 PTT-MMA Boxing Class
What makes this stand up class different from other stand up classes is that we will cover boxing, kickboxing, Muay Thai, clinch, elbows, and we include take downs.
When people think of standup they forget about the take downs and in Mixed
Martial Arts that is a big part of the game. After the take down we will stand
back up but most schools leave out that important part.


PTT-MMA Grappling Class
The MMA Grappling Class takes over where the Stand up Class left off. In the grappling class we will work on take downs, positions, escapes, submissions, submission escapes and striking on the ground. Striking on the ground is one of the most important parts to MMA ground fighting. Adding striking can change the game a lot by helping get out of submissions and setting submissions up. You need to have a solid ground game if you want to compete in Mixed Martial Arts and here at PTT we will make sure you are at your best in and out of the cage.
---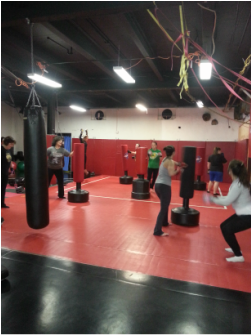 Women's Cardio Kickboxing / Self Defense


PTT for Women is different than other kickboxing cardio classes. Let me explain how. At PTT we make sure you are using the right technique while hitting the cardio bags. A lot of other schools have aerobics instructors teaching the kickboxing classes and they do not know how to teach proper technique so in return your chances of getting hurt are increased.
You will be taught by Don Kaecher who has over 25 years of martial arts experience and understands what you need to know in order to keep you safe while punching and kicking the bags. You will learn how to punch, kick, knee, elbow, along with ground defense. There is no other school that offers that kind of training with a cardio kickboxing
class. We use basic kicks and punches with an aerobic twist to them. Not only will you get a great workout but knowing you are being taught properly will give you confidence if you would ever need to use the techniques in a real life situation.
In addition to the stand up training the PTT Women's class does a lot of cardio and conditioning. We use body weight exercises along with battle ropes, kettle bells, medicine balls, Bosu ball, tractor tires, ropes and rings to give you one complete workout all in one class.


It is never too late to get in shape, have fun and have peace of mind knowing you can defend yourself and others when a dangerous situation arises.



---